Courseware for IC3 Sparks
This course provides a hands-on experience working inside Sparks, that will show competency at an industry associate-level and is college and career ready. You will be able to demonstrate the correct application of the principal features of Sparks and complete tasks independently.
IC3 Spark
With a focus on those new to the digital landscape, the IC3 Spark certification addresses the same foundational concepts as its precursor – the IC3 Digital Literacy Certification. While both certifications target issues arising from the increasing demands of technology, IC3 Spark is created for those who may be new to computers and the Internet, or who lack a solid foundation in digital concepts.
Includes the following features
Support you can depend on*
*Our exceptional customer support is always included. Fine print not needed. 
At MSi, we are dedicated to your success. We want you to feel comfortable coming to us to ask questions. This is what we do for a living, and we love our job! Our helpful customer support team is based in the United States, friendly, and ready to assist. We are here to help you through the entire process. We'll give you detailed instructions to enroll your students, set up your courses, and answer any questions you may have along the way. MSi takes pride in providing customer support you can depend on.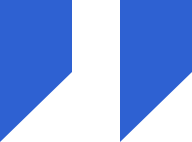 MSi has it all. They can offer you everything. They offer the curriculum, They can give you everything every student needs.