This course provides a hands-on experience working inside Photoshop, that will show competency at an industry associate-level and is college and career ready. You will be able to demonstrate the correct application of the principal features of Photoshop and complete tasks independently.
MSi Adobe Courseware Introduction:
Designed to help you get certified
MSi's courseware prepares you for the Adobe Certified Professional Exam. The exam is a 50 minute exam that can be administered remotely by MSi or through a local testing center. When employers see Adobe Certified Professional badges in a portfolio, they know the candidate's design sense is backed by technical know-how, problem-solving skills, and the drive to work smarter.
Includes the following features
Learn Inside the Application!

You heard that right. Our innovative In-App Functionality allows students to learn directly within the actual program. MSi courses provide comprehensive step-by-step written and animated instructions to guide them along. What better way to learn than by doing? This is not a tedious video lecture course. Students won't be watching along as someone else uses the software. MSi allows them to drive in the actual software. We believe this is a more engaging and effective way to learn.
E-textbook

Each course includes a complete e-textbook. The topics are chunked and embedded. Ideal for informing discussions or assigning homework.
Read-Along

Listen - a read-along feature designed to support auditory learners is available in every course. This feature is available at the top of every topic page. Simply click on the "play" icon and start listening.
Comprehensive Grade Book

Save valuable time by eliminating the need to create additional lessons. All MSi courses generate grades automatically from students as they complete knowledge checks, practice activities, quizzes, and projects. These grades are automatically entered into the MSi LMS (Learning Management System). You can easily import these grades into your district's grade book.
Assessments to Track Progress

Easily measure your students learning gains and identify any knowledge gaps. At the beginning of every chapter, there is a pre-assessment. Once students have completed the chapter there will be a post-assessment. You'll see these scores immediately so you can proceed accordingly.
Focus Mode

To make it easier to concentrate, MSi offers a Focus Mode. This tool removes elements on the page that can be distracting. We've found this feature to be very helpful, particularly for visual learners.
Animated Instructions

Each course includes animated instructions allowing students to see each step of a lesson as they are working - a helpful reference tool.
Course Completion Badge

Share accomplishments! Upon completion of the course with a grade of 80% or higher, students are eligible for a course completion badge that is designed to be displayed on LinkedIn and other social media channels.
Course Completion Certificate

Showcase success! After completion of the course with a grade of 80% or higher, students are eligible for a printable course completion certificate.
Support you can depend on*
*Our exceptional customer support is always included. Fine print not needed. 
At MSi, we are dedicated to your success. We want you to feel comfortable coming to us to ask questions. This is what we do for a living, and we love our job! Our helpful customer support team is based in the United States, friendly, and ready to assist. We are here to help you through the entire process. We'll give you detailed instructions to enroll your students, set up your courses, and answer any questions you may have along the way. MSi takes pride in providing customer support you can depend on.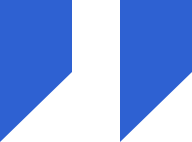 MSi has it all. They can offer you everything. They offer the curriculum, They can give you everything every student needs.